MEN'S, MIDWEIGHT, INSULATED, WATER REPELLENT JACKET. Move like you mean it.
Quick Duck® fabric: 8.25-ounce, water repellent cotton poly blend with spandex is 30% lighter than sandstone duck, and ounce-for-ounce as durable. Quilted to 80 gram 3M™ Thinsulate™ in
Rain Defender® durable water repellent
Built to move with Rugged Flex® technology
Mighty Back™ bi-swing between shoulders for instant recovery
Swing that axe with the Flex Elbow™ for less restriction: it has an inside stretch panel and articulated seams on the outside
Sleeve-riding-up prevention in the form of an underarm Freedom Gusset™ and stretch side panels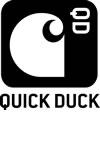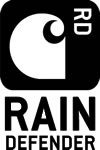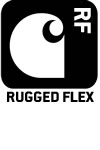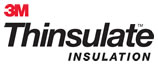 Size Guide:
Carhartt Workwear is ready to get to work to help you move with ease and comfort and ensure that you are able to get the job done. Carhartt products have been meticulously designed to give you the freedom on the job, they have been cut with more room for all day comfort. They help provide protection against cold and inclement weather and increase your range of movement. Some of our jackets/coats/tops have a generous fit, so we recommend if you are in doubt as to the right size you require, choose one size smaller than you would normally wear.
Inches
Chest
Waist
Hip (Seat)

Small

Medium

Large

X Large

XX Large

34

36

38

40

42

44

46

48

50

52

34

36

38

40

42

44

46

48

50

52

28

30

32

34

36

38

40.5

43

45.5

48

34

36

38

40

42

44

46

48

50

52