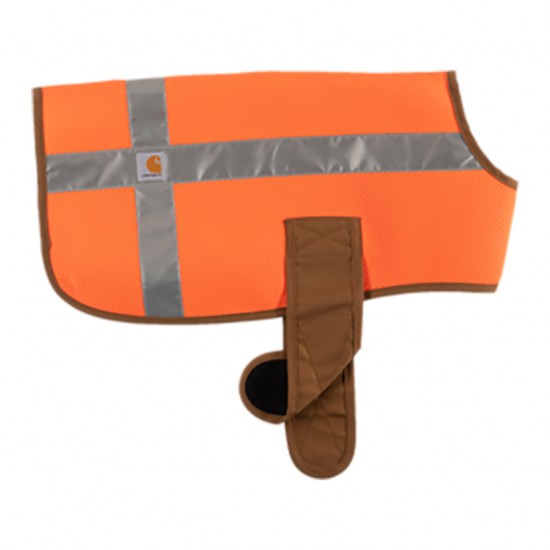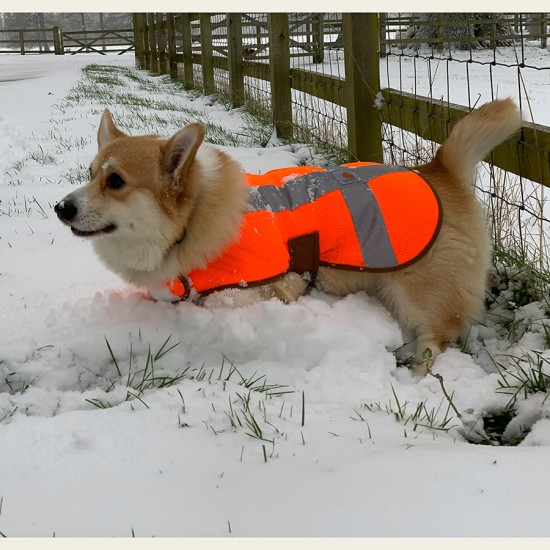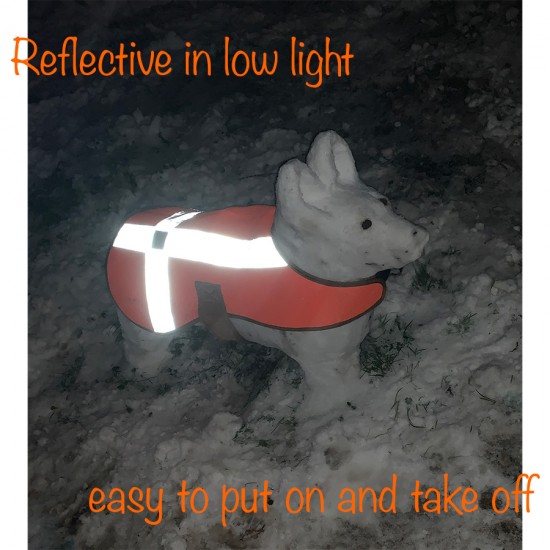 Dog Safety Vest
Durable dog coat with iconic roots for the hardest working dogs.
Made from 13.27oz/yd - 450 gsm
100% Polyester with high visibility spacer mesh
Straps for chest and waist with hook-and-loop closure
Triple stitched main seams
Wide silver reflective tape on side panels and over back for maximum night visibility.
Corgi and snow dog both wearing medium.
SMALL
MEDIUM
LARGE
X-LARGE
Boston Terrier, Cairn Terrier, Daschund, Parson Jack Russell
Australian Cattle Dog, Beagle, Border Collie, Brittany Spaniel, Portugese Water Dog, Siberian Husky
Belgian Malinois, Boxer, Dalmation, English Setter, Pointer, Golden Retreiver, Labrador, Irish Setter
Alaskan Malamute, Bloodhound, Doberman, Pincher, German Shepherd
Neck: 10"-15"
Chest Girth: 16"-21"
Back Length: 11.5"

Neck: 15"-21"
Chest Girth: 22"-28"
Back Length: 15"

Neck: 19"-26"
Chest Girth: 28"-36"
Back Length: 19"
Neck: 24"-28"
Chest Girth: 36"-42"
Back Length: 23"